15. Before Centre cancelled health NGO Licence, their partnership.
In the events leading to the cancellation of its FCRA Licence, the think tank public health foundation of india (PHFI) had been sying essentially the same thing to MPs that a government ministry has done during successive dispensations, and futhering discouragement of tobacca use- often in partnership with the government a cause that the government itself is committed to by an international treaty.
16. ISRO TO PLAY BIGGER ROLE IN COUNTRY'S DEVELOPMENT.
VARANASI: Former chairman of the Indian Space Research Organisation (ISRO) Dr K Kasturirangan on Thursday said the Indian space
17. AMBULANCES TO BE EQUIPPED WITH TELEMEDICINE, GPS FACILITIES.
The ambulance service in the state will soon have telemedicine and GPS facilities, said health minister Siddharthnath Singh on W
18. President of India inaugurates first NIMCARE World Health Day Summit 2017.
The President said that there is a severe shortage of mental health professionals in India and this service gap can be bridged effectively by telemedicine. The World Health Day Summit has begun in the right direction by launching the eCAP & SOL's Telepsychiatry application for the rural and urban population in need of mental health consultation.
19. YERWADA INMATES FIRST IN COUNTRY TO GET TELEMEDICINE.
Doctor-prisoner communication through video conferencing in order to curb escapes from hospital.
31. KMCH launches India's first Mobile Stroke Unit.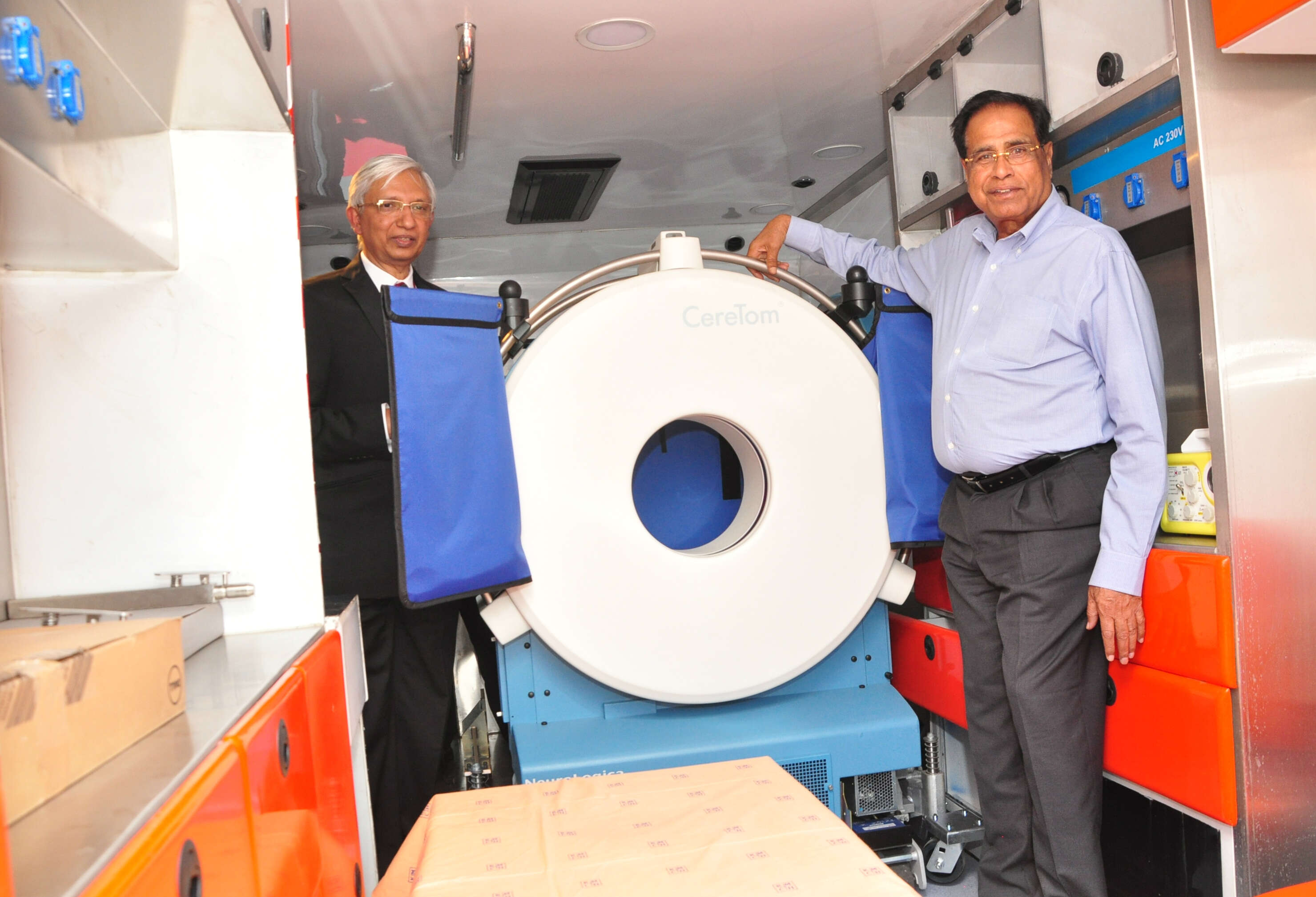 Kovai Medical Center and Hospital today launched Asia's First innovative new Mobile Stroke Unit (MSU) designed to bring time-critical stroke care to patients on the way to the hospital.