я╗┐
1. AmaruJala hindi Newspaper.
.
2. Indian doctor Soumya Swaminathan new WHO deputy director-general".
Dr Soumya Swaminathan, director-general of the Indian Council of Medical Research (ICMR) and secretary to the department of health research, has been appointed the World Health OrganisationтАЩs (WHOтАЩs) deputy director general, programmes, in Geneva. This is the second-highest position at the UN agency.
3. LIVE SURGERY DEMONSTRATION ON AESTHETIC THYROID SURGERY AT INTERNATIONAL WORKSHOP AT SGPGIMS".
With demonstration of rare live surgery before the young doctors, the International workshop on Aesthetic Thyroid Surgery called upon to spread of awareness among the doctors regarding the Endocrine Surgery and how to help young endocrine surgeons for skill development and research.
4. Heading has Come in Hindi Dainik Jagran Newspaper "рдкреНрд░рджреЗрд╢ рдХреЗ рдЕрд╕реНрдкрддрд╛рд▓реЛрдВ рдореЗрдВ рдЬрд▓реНрдж рд╢реБрд░реВ рд╣реЛрдЧреА рдЯреЗрд▓реАрдореЗрдбрд┐рд╕рд┐рди".
рдкреНрд░рджреЗрд╢ рдХреЗ рд╕рд░рдХрд╛рд░реА рдЕрд╕реНрдкрддрд╛рд▓реЛрдВ рдореЗрдВ рдЬрд▓реНрдж рд╣реА рдЯреЗрд▓реАрдореЗрдбрд┐рд╕рд┐рди рд╕реБрд╡рд┐рдзрд╛ рд╢реБрд░реВ рд╣реЛрдиреЗ рдЬрд╛ рд░рд╣реА рд╣реИред рдЗрд╕рдХреЗ рд▓рд┐рдП рдЯреЗрдВрдбрд░ рдкреНрд░рдХреНрд░рд┐рдпрд╛ рднреА рд╢реБрд░реВ рдХреА рдЬрд╛ рд░рд╣реА рд╣реИред рдЗрд╕рдХреЗ рдмрд╛рдж рд╕реЗ рджреВрд░рджрд░рд╛рдЬ рдХреЗ рдорд░реАрдЬреЛрдВ рдХреЛ рднреА рд╡рд┐рд╢реЗрд╖рдЬреНрдЮ рдбреЙрдХреНрдЯрд░реЛрдВ рдХреА рд╕рд▓рд╛рд╣ рдЯреЗрд▓реАрдлреЛрди рд╕реЗ рдорд┐рд▓ рд╕рдХреЗрдЧреАред рд╕реНрдорд╛рд░реНрдЯрдлреЛрди рдХреЗ рдЬрд░рд┐рдП рдорд░реАрдЬ рдШрд░ рдмреИрдареЗ рдЗрд▓рд╛рдЬ рдХрд╛ рд▓рд╛рдн рдЙрдард╛ рд╕рдХреЗрдВрдЧреЗред рдЗрд╕рдХрд╛ рд╕рдмрд╕реЗ рдЬреНрдпрд╛рджрд╛ рд▓рд╛рдн рдЙрди рдХреНрд╖реЗрддреНрд░реЛрдВ рдореЗрдВ рдорд┐рд▓реЗрдЧрд╛ рдЬрд╣рд╛рдВ рдбреЙрдХреНрдЯрд░реЛрдВ рдХреА рдХрдореА рд╣реИред рдпрд╣ рдмрд╛рдд рд╕реНрд╡рд╛рд╕реНрдереНрдп рдордВрддреНрд░реА рд╕рд┐рджреНрдзрд╛рд░реНрдердирд╛рде рдиреЗ рдбреЙ.рд░рд╛рдордордиреЛрд╣рд░ рд▓реЛрд╣рд┐рдпрд╛ рдЕрд╕реНрдкрддрд╛рд▓ рдореЗрдВ рдЯреЗрд▓реА рдбрд░реНрдореЗрдЯреЛрд▓реЙрдЬреА рдПрдк рдХреЗ рдЙрджреНрдШрд╛рдЯрди рд╕рдорд╛рд░реЛрд╣ рдореЗрдВ рдХрд╣реАред
5. Heading Came on Hindi Dainik Jagran "рдПрдВрдбреЛрдХреНрд░рд╛рдЗрди рд╕рд░реНрдЬрд░реА рд╡рд┐рднрд╛рдЧ рдореЗрдВ рдИ-рдЯреНрдпреВрдорд░ рдмреЛрд░реНрдб рдХреА рд╢реБрд░реБрдЖрдд".
рджреЗрд╢ рдореЗрдВ рдкрд╣рд▓реА рдмрд╛рд░ рдЗрдВрдбреЛрдХреНрд░рд╛рдЗрди рд╕рд░реНрдЬрд░реА рд╡рд┐рднрд╛рдЧ рдореЗрдВ рд╢реБрд░реВ рд╣реБрдИ рдпрд╣ рд╡реНрдпрд╡рд╕реНрдерд╛.
6. Telehealth network in Odisha demanded.
Director of SGPGIMS of Neurosurgery Department in AIIMS Dr Ashok Mahapatra on Saturday sought to promote telemedicine projects across the country to have a rural telehealth network which will help serve people better and create employment opportunities.
7. Heading Came on HTLUCKNOW "Technology is changing health care!".
Most patients want their doctors to be knowledgeable and updated about new tests, treatments and guidelines. As it is impossible to keep pace with the exponentially expanding volume of medical knowledge, doctorтАЩs will spend less time reading books in libraries, and depend more on tools and technology that will provide them immediate access to specific recent medical information.
8. 'рд▓реЛрд╣рд┐рдпрд╛ рдЕрд╕реНрдкрддрд╛рд▓ рдореЗрдВ рддреНрд╡рдЪрд╛ рд░реЛрдЧрд┐рдпреЛрдВ рдХреЛ рдЬрд▓реНрдж рдорд┐рд▓реЗрдЧреА рдЯреЗрд▓реА-рдбрд░реНрдорд┐рдЯреЛрд▓реЙрдЬреА рдХреА рд╕реБрд╡рд┐рдзрд╛'.
рд▓рдЦрдирдК рдХреЗ рдЧреЛрдорддреАрдирдЧрд░ рд╕реНрдерд┐рдд рдбреЙ. рд░рд╛рдо рдордиреЛрд╣рд░ рд▓реЛрд╣рд┐рдпрд╛ рдЕрд╕реНрдкрддрд╛рд▓ рдореЗрдВ рдЬрд▓реНрдж рд╣реА рддреНрд╡рдЪрд╛ рд░реЛрдЧрд┐рдпреЛрдВ рдХреЛ рдЯреЗрд▓реА-рдбрд░реНрдорд┐рдЯреЛрд▓реЙрдЬреА рдХреА рд╕реБрд╡рд┐рдзрд╛ рдорд┐рд▓реЗрдЧреА. рдЗрд╕реА рдХреЗ рд╕рд╛рде рдпрд╣ рд╕рдВрд╕реНрдерд╛рди рдЯреЗрд▓реА-рдбрд░реНрдорд┐рдЯреЛрд▓реЙрдЬреА рдХреА рд╕реБрд╡рд┐рдзрд╛ рджреЗрдиреЗ рд╡рд╛рд▓рд╛ рдпреВрдкреА рдХрд╛ рдкрд╣рд▓рд╛ рд╕рд░рдХрд╛рд░реА рдЕрд╕реНрдкрддрд╛рд▓ рдмрди рдЬрд╛рдПрдЧрд╛. рдЕрдм рд░реЛрдЧреА рдШрд░ рдкрд░ рдмреИрдареЗ рдореЛрдмрд╛рдЗрд▓ рдРрдк рдпрд╛ рд╡реЗрдмрд╕рд╛рдЗрдЯ рдХреЗ рдЬрд░рд┐рдпреЗ рдбреЙрдХреНрдЯрд░ рд╕реЗ рд╕рд▓рд╛рд╣ рд▓реЗ рд╕рдХреЗрдВрдЧреЗ.
9. Smart Healthcare in the Era of Digital India.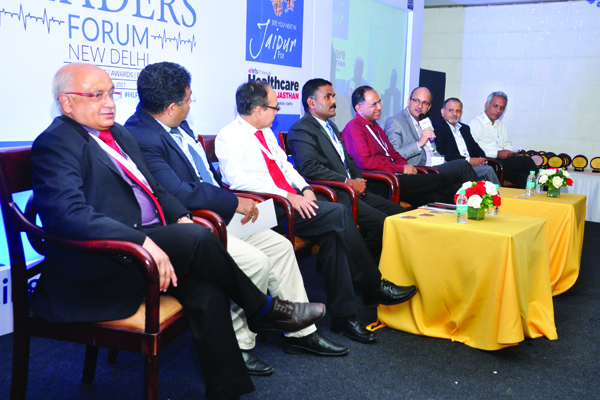 Panelists engaged in discussion at the session on тАШSmart Healthcare in the Era of Digital IndiaтАЩ during 7th Healthcare Leaders Forum.
10. Technological advancements are transforming the entire healthcare industry : Dr GSK Velu.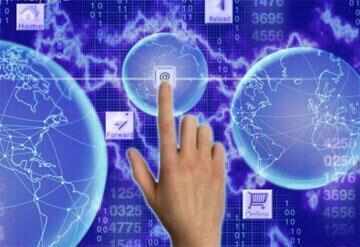 Now, we also have the technology to digitize a human being in highest definition, in granular detail, and in ways that most people thought would not be possible.
11. Maharashtra govt to launch two healthcare schemes soon.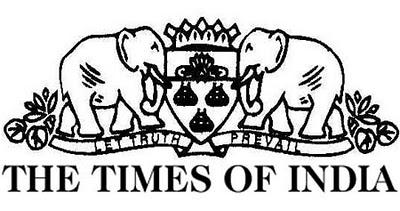 Maharashtra is planning to launch two healthcare schemes - Mahatma Phule Jan Arogya Yojana (MPJA Yojana) and Balasaheb Thackeray Accident Benefit Scheme -- shortly in the state, a government official said here.
12. HOW TO PREVENT ANOTHER GORAKHPUR.
While setting up proper, well-equipped brick and mortar hospitals in the surrounding areas is an ongoing process, we must look at other possibilities.One such possibility could be to invest in telemedicine so that people donтАЩt have to travel long distances for detection.
14. Poor connectivity, lack of personnel affecting progress of telemedicine.
The ministry of health and family welfare, which introduced telemedicine in 1996, is still struggling to bring the concept to the countryside and even district-level healthcare centres.